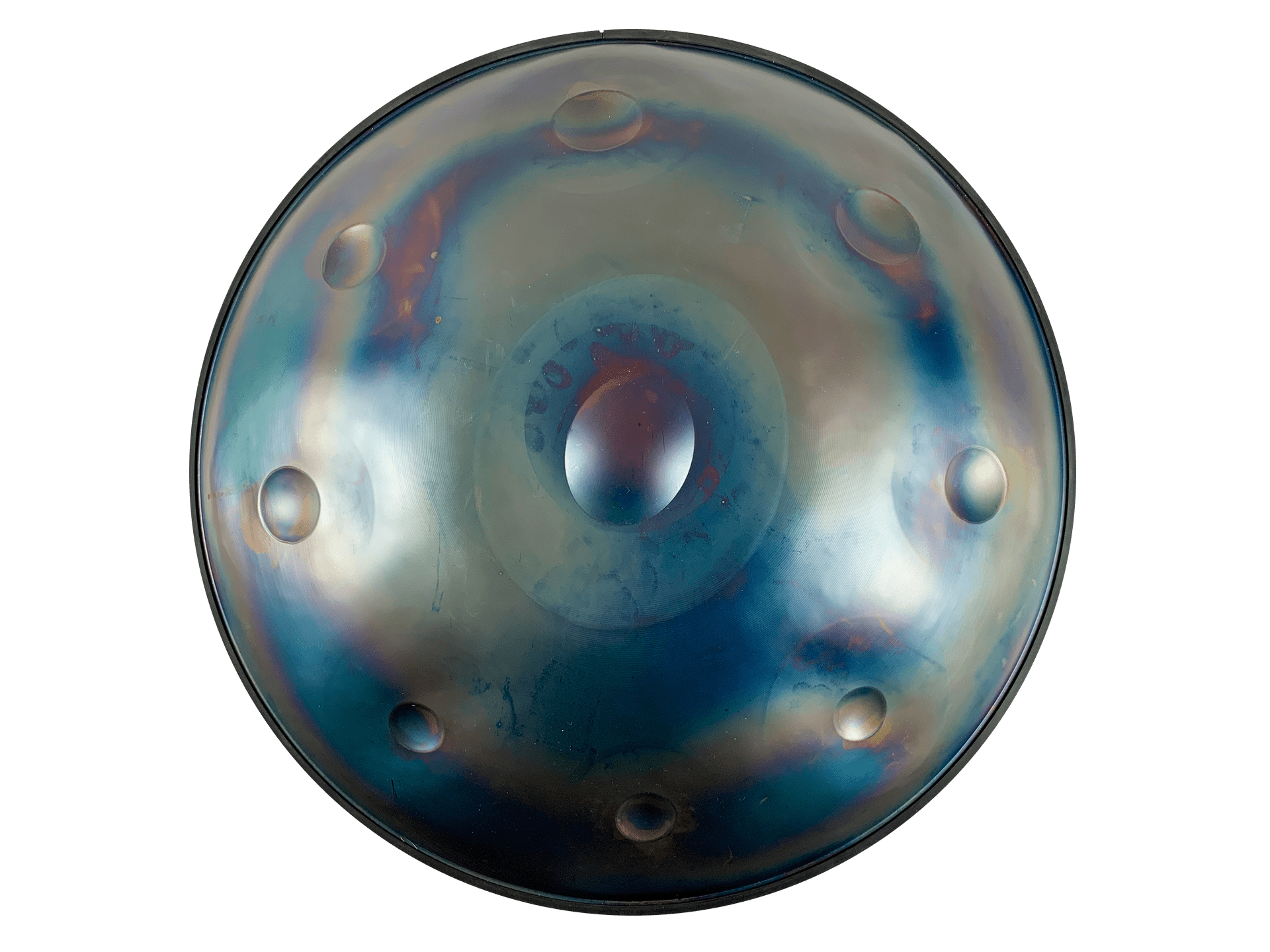 Beginner or Pro
What music will you create?
We are PeterPan Handpans UK & we can help you make beautiful music
We create our amazing Handpan Sound Sculptures in our Northamptonshire workshop
Creating our own unique style of handpan ( pantam ) percussion instruments
Offering unique aesthetics with heat created colours merged with superior sound quality & tunings
You are welcomed with open arms to become part of our growing community and join us on a musical journey
We are very happy to offer advice to beginners and pros alike, we are an open workshop and love it when people plan a visit to come and see us regarding instruments or the beginners lessons we offer.
We are happy to assist with any questions you have regarding our products!
WHY DO PEOPLE SEEM TO PREFER OUR INSTRUMENTS OVER SOME OTHER MAKERS? we have found that its mainly due to our uniqeness as we realised early on that many other manufacturers of similar instruments were probably using the same standard size metal shells made and offered by the most common shell suppliers. They also all seem to have the same standard size tonefields and colours and we thought wheres the uniqness of every instrument maker making the same sounding instrument?
WE ARE DIFFERENT AND STAND OUT!, Our steel is sourced and carefully spun before being sent to us for grading and cleaning, we also snd them off to Hauch for a high quality nitriding process based on our own nitriding recipe. Our handpan shells and tonefields are of non standard sizes and are not hydroformed or pressed like almost every other maker uses hence we are pleased to be able to offer unique sounding instruments with lots of harmonic sustain coupled with hand crafted heat treated aesthetics.
WHY HAVE THE SAME AS EVERYONE ELSE WHEN YOU CAN BE OUTSTANDING!