During covid we are un able to offer live workshop LEARN TO PLAY HANDPANS lessons for beginners from our workshop
Once restrictions are lifted we will be offering them as usual on Saurdays ( and other times by personal arrangement )
If you already are a handpan owner we can offer zoom lessons on a 1 to 1 basis ( contact us to ask )
The Normal workshop services we offer
Parking & WC facilities onsite!
Workshops / Lessons for TOTAL BEGINNERS! and those a bit more advanced!
All you need to attend is a clear mind, a few fingers, Your own cup for tea / coffee and the ability to count up to 10 and best of all NO MUSICAL KNOWLEDGE IS REQUIRED! honestly!! none needed!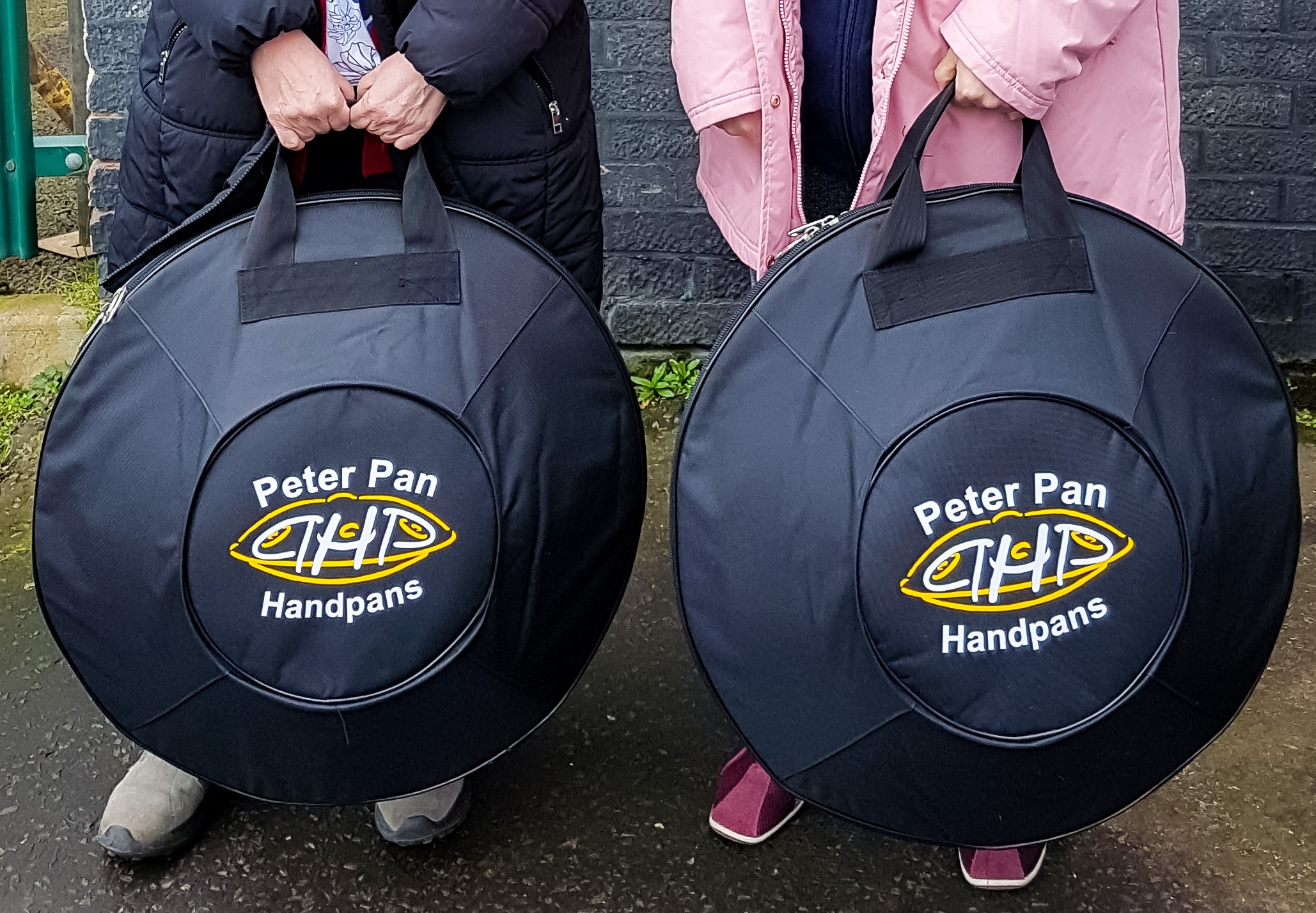 You will be making these beautiful instruments sing within a very short time as I offer simple, clear and very easy to follow personal friendly and very fun instructions.
I simply teach other interested people how to play some awesome sounding basic melodies and sounds on these beautiful sound sculptures
***No sharing a handpan or waiting for a turn to play at these workshops!! We supply 8 handpans all ready for you to try straight playing away!
SATURDAYS 10.30AM TO 1.30PM ( NOT during Covid )
£££ exchange, CONFIRM YOUR PLACE & PAY ON THE DAY
Lots of free parking outside venue
Bring your own cup for Tea / Coffee
Simply let us know is you would like to come along 🙂